Bike The Site is reader-supported. We may earn a commission through products purchased using links on this page. Learn more about our process
here
With Shimano road bike groupsets, you're assured of decent-quality components, whether it's the brakes, shifters, derailleurs, or something else. However, not all Shimano groupsets are made the same, with the Shimano Claris and Shimano Tiagra exemplifying their differences. These two are at different points in the Shimano road bike groupset hierarchy, meaning they come at different price points. For buyers, this means having to make a choice. Should you choose the cheaper option, or is the upgrade worth it? Fortunately for you, the Shimano Claris vs. Tiagra comparison below should help you answer that question.
Quick Overview Table
| | | |
| --- | --- | --- |
| Features | Shimano Claris | Shimano Tiagra |
| Brakes | V brakes | Hydraulic disc brakes, V brakes |
| Speed | 2×8 speed, 3×8 speed | 2×10 speed, 3×10 speed |
| Shifter type | Integrated shifter, thumb shifter, downtube shifter | Integrated shifter, thumb shifter |
| Front Derailleur | Shimano Claris FD-2400-F, FD-2400-B, FD-2403-F, FD-2403-B | Shimano Tiagra FD-4700-F, FD-4700-B, FD-4703-F, FD-4703-B |
| Rear Derailleur | Shimano Claris RD-2400-SS, RD-2400-GS | Shimano Tiagra RD-4700-SS, RD-4700-GS |
Shimano Groupset Hierarchy
A clearer look at the Shimano groupset hierarchy should give you a better view of where these two road bike groupsets sit on the line-up. This should also explain some of the cost, technological, and price differences in the process.
The lowest option in the hierarchy is the Shimano Claris R2000 groupset which is an eight-speed model. This gives the advantage of affordability, although it might not be as technologically advanced as other options. As such, you get heavier components that might make it harder to reach those top speeds you get in professional road bike races due to lighter, more aerodynamic components.
It's worth noting that the Shimano Claris is significantly more expensive than its mountain bike entry-level counterpart allowing for some technology and speed components to be included. However, it's still the lowest of the bunch compared to other Shimano road bike groupsets in the line-up.
Slightly higher up in the hierarchy is the Shimano Sora R3000, which is designed with 9-speed drivetrains. Shimano Tiagra 4700 is a 10-speed option that sits right above the Sora groupset as a middling option. After that, you get the Shimano 105 R7000, an 11-speed groupset.
A common theme in the Shimano groupset hierarchy is that the higher the number at the end of the groupset name, the higher its position in the line-up. With that at the top of the line-up are the Shimano 105 Di2 R7150, Shimano Ultegra Di2 R8100, and Shimano Dura-Ace Di2 R9200.
All three are 12-speed electronic groupsets that use derailleur motors to shift gears. Notably, electronic groupsets make it easier to switch gears, especially if you're switching multiple gears simultaneously, which is sometimes necessary for road races.
Notably, you can see the same numbering theme in the Shimano mountain bike groupset hierarchy. Here's how the different options stack up in ascending order. Shimano Tourney, Shimano Altus M2000, Shimano Acera M3000, Shimano Alivio M3100, Shimano Deore M4100, Shimano Deore M5100, Shimano Deore, M6100, Shimano SLX M7100, Shimano Deore XT M8050, Shimano Deore XT M8100, Shimano XTR M9050, Shimano XTR M9100.
The unnumbered Shimano Tourney sits at the bottom of the pack, and just like the Shimano Dura-Ace Di2 R9200, the Shimano XTR M9100 is the most technologically advanced and expensive option. However, it wouldn't make sense to pair the Shimano XTR M9100 or a similarly high-quality groupset with a low-quality bike.
Fortunately, for those not sure about how to pick mountain bikes, we also have a list of the current best mountain bikes you can get for most budgets.
With regard to gravel bike groupsets, there's the Shimano GRX RX400 10-speed, Shimano GRX RX600 11-speed, Shimano GRX RX810 11-speed, and Shimano GRX RX815 11-speed electronic.
Shimano Claris Overview
The Shimano Claris is surprisingly good for an entry-level groupset, thanks to technological advancements in the last few decades that have made everything cheaper. With it, you can get components that were considered high-end as recently as 20 years ago. If you're buying a beginner road bike that costs about $500, a Shimano Claris groupset will likely be included.
It also comes in different variations for some components. With the shifter design, for instance, you can choose a thumb shifter or, what's more, common in racing road bikes, integrated shifters. Thumb shifters can be paired with flat handlebars as some people will choose that over drop bars, especially if they're casual riders.
It's worth noting that drop bars can be especially strenuous on the back, especially for beginners and casual riders, which is why flat handlebars can sometimes be a better choice.
Choosing a Shimano Claris groupset means choosing an eight-speed rear cassette and derailleur. You can choose between 2X and 3X options with the front derailleur and crankset.
Also, the cost may vary depending on the type of shifter you pick and your choice of speeds and derailleurs, so we haven't included the price in the table above. That said, it will be significantly cheaper on average than the Shimano Tiagra. Here are its pros and cons.
Pros
Affordable and great value for money
Configurations for flat handlebars and drop bars
Different types of shifters to choose from
Reliable shifting
Cons
The components are slightly heavier than those in the Tiagra
An 8-speed rear setup means gear shifts are more pronounced
Shifting isn't as intuitive
Shimano Tiagra Overview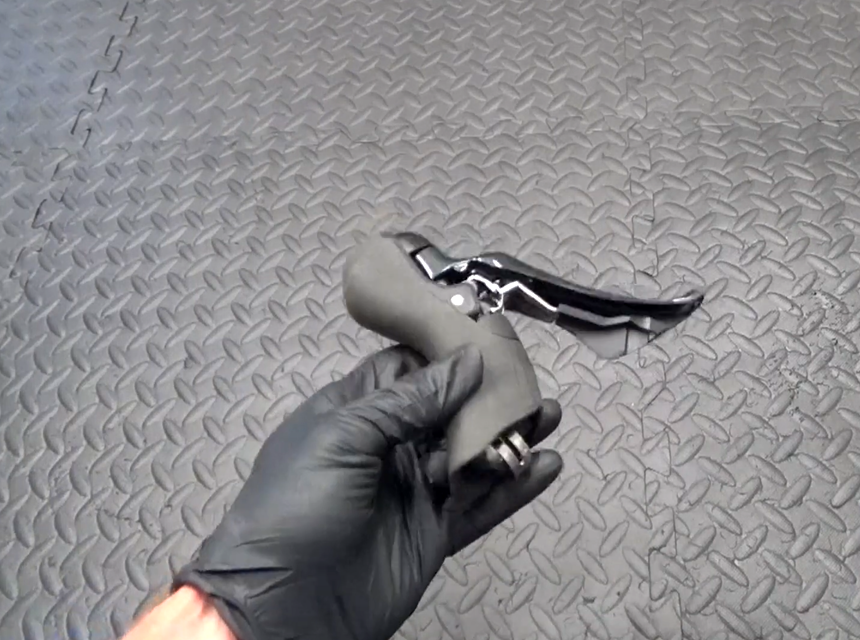 As mentioned above, the Shimano Tiagra sits in the middle of the line-up between the Shimano Sora R3000 and Shimano 105 R7000, with the price and features reflecting that position. It's still fairly affordable but wouldn't be considered entry-level.
With it, you have fewer choices, especially concerning shifter design. It's also only available as a 10-speed option, so gear shifts will feel smoother and more intuitive, especially if you're switching from something like the Claris.
The manufacturer still maintains thumb shifter options, so you can opt for flat handlebars instead of aerodynamic drop bars. Overall, you can expect good performance from the shifters and brakes, with most components looking and feeling high-end down to the construction.
However, you won't get the high-end electronic motor gear-shifting technology in top-of-the-line products. As such, while the shifting is excellent, it could be better. Overall, here's a summary of the Shimano Tiagra's pros and cons.
Pros
High-end design
Smoother shifting
Good braking performance
Lighter design
Cons
Fairly pricey
Ten-speed shifting isn't as smooth as a 12-speed
Shimano Claris vs. Shimano Tiagra Components Comparison
Here's an in-depth look at the individual components and how they compare.
Brakes
Regarding the brakes, you can get the Shimano Claris BR-2400 pivot brake caliper for the Claris groupset, allowing for accurate brake control and great braking performance when needed. The caliper is compatible with 28c tires and works with super light road bikes.
On the other hand, you get the Shimano Tiagra BR-4770-F and BR-4770-R with the Tiagra groupset. These are designed for flat bars with convenient one-way handling and an easy hose joint system to make setup easier.
Furthermore, the Tiagra has ICE technology included for cooling to achieve reliable braking performance. It's worth noting that you can pair both options with non-branded Shimano brakes, depending on your needs. With the Tiagra, for instance, the BR-RS405-F and BR-RS405-R work fairly well.
Gears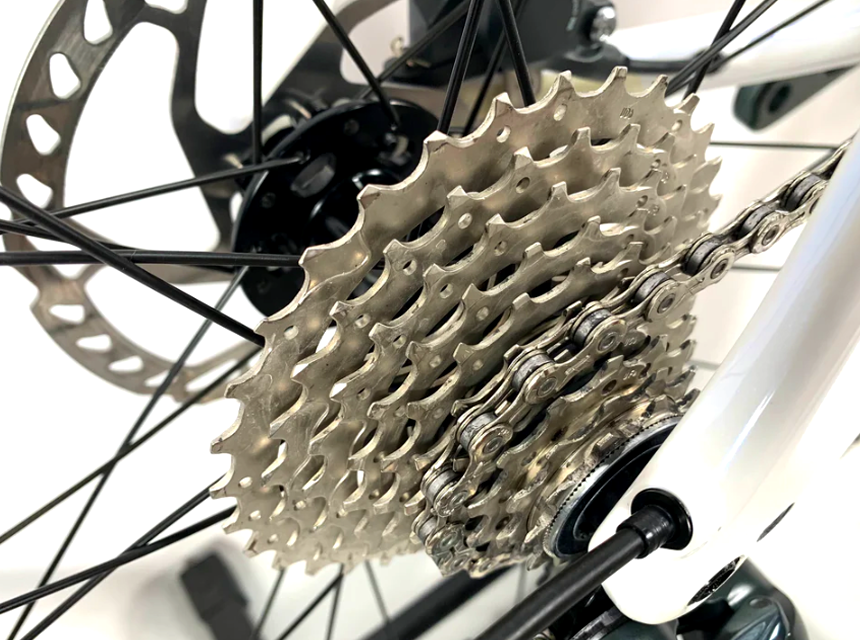 Speed options for the two include 2/3×8 speeds for the Claris groupset and 2/3×10 speeds for Shimano Tiagra. Given that there are fewer sprockets in the Claris system, you might notice gear shifts a little more than you would with the Tiagra groupset. Conversely, gear shifting with the Shimano Tiagra may feel smoother.
However, for a novice rider, this isn't something you'll notice, especially if you've never used a superior system. It's also worth noting that both 2 and 3×8 systems should be good enough for most casual riders.
However, if you regularly participate in races for fun and want something that performs better, the Shimano Tiagra is a better choice overall.
Shifters
Shifter-wise, you can get the Shimano Tiagra with dual-control integrated shifters, or flat bar trigger shifters with brake levers included. For the former, these include the Shimano Claris ST-2400-R, ST-2403-L, and ST-2400-L, while for the latter, there's the Shimano Claris ST-R240 for the right and left side of the bar.
The integrated options have a comfortable, ergonomic shape and compatibility with the 2×8 drivetrains. These allow you to shift gears without taking your hands off the drop bar. Some of the Shimano technologies included with this option are the optical gear display and reach adjust Trusted Source REACH ADJUST | SHIMANO BIKE COMPONENT Brake lever is equipped with a reach adjust mechanism. The distance from handlebar grip to lever can be adjusted to suit any hand size, type of riding and individual rider preferences. bike.shimano.com to cater to different hand sizes.
As for the flat bar compatible options, even though they're not as efficient, they have Shimano Rapidfire plus technology to make shifting as seamless as possible. They also have an optical gear display so you can tell what gear you're on and what changes to make when the gradient changes.
You can also get the Shimano Claris SL-2400-R, SL-2400-L, and SL-2403-L for those who don't want an integrated gear shifter and brake lever. Other options compatible with the system include the Shimano SL-R400 down-tube shifter for an eight-speed drivetrain.
With the Tiagra, you get the Shimano Tiagra ST-4700-R, ST-4700-L, and ST-4703-L dual control lever shifters. However, you can also get separate shifter and brake levers with the Shimano Tiagra SL-4700 and SL-4703 shifter levers.
The latter two are more compatible with flat bar road bikes with the same Rapidfire plus switching technology available in some of the Shimano Claris options. These even allow for multi-gear shifts with ease and offer gear display.
As for the dual control lever shifters available with the Shimano Tiagra groupset, they offer the same benefits as those available with the Shimano Claris. Naturally, they're designed for 2and 3×10 drivetrains as well.
Front Derailleur
Front derailleurs for the Shimano Claris come in braze-on and clamp band variations, so you can choose which attachment method best suits your needs. These are the same options you get with the Shimano Tiagra groupset.
However, where the Claris system works with a hyperglide system for optimal gear switching, the Tiagra takes it a step further with the use of Shimano HG-X chains, with the outer side optimized for front shifting. At the same time, the inner side is also optimized for rear shifting.
Rear Derailleur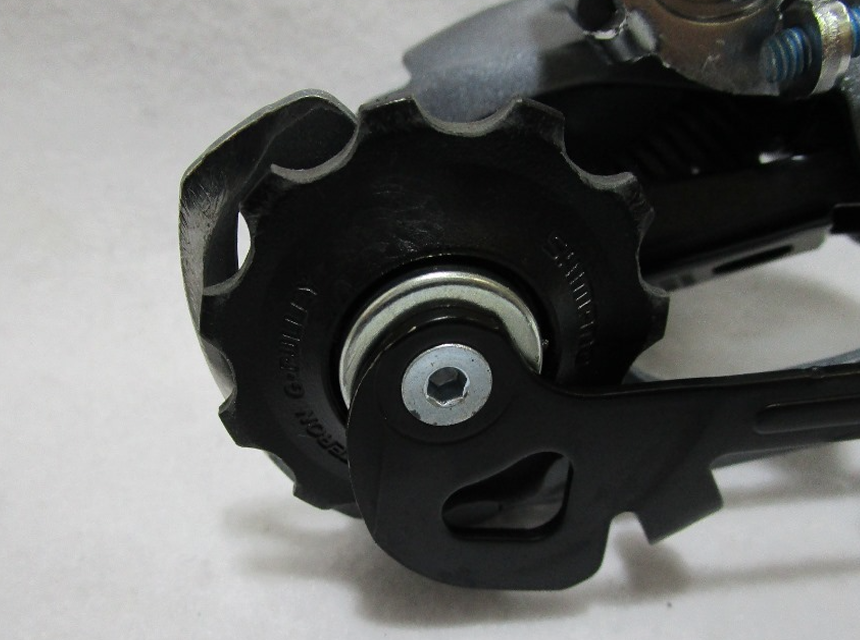 The main rear derailleur options for the Shimano Claris are the medium cage and short cage RD-2400-GS and RD-2400-SS. Naturally, they're designed for the 8-speed drivetrain and work with a 32T maximum sprocket allowing for accurate shifting whenever necessary.
Similarly, you get short cage and medium cage rear derailleurs with the Shimano Tiagra in the RD-4700-SS and RD-4700-GS for 10-speed drivetrains. Perks of these derailleurs include light action shifts, especially when paired with an HG-X chain.
Weight
With regards to weight, the Shimano Tiagra is generally going to be a lighter groupset. However, this difference may not lead to noticeable performance gains for someone new to riding road bikes.
However, it could mean a world of difference for a more skilled rider.
Target audience
Overall, the Shimano Claris is a great entry-level road bike groupset and should work for casual riders who aren't that concerned about performance. On the other hand, if you want to go faster and have improved your skill to where you can notice differences in bike weight and how they affect your performance, the Shimano Tiagra is a great intermediate option.
Price
Price-wise, both the Shimano Claris and Shimano Tiagra are appropriately priced for the target market. The Claris is cheaper since it's aimed at beginners, while you'll have to pay more for the Tiagra to get better performance.
FAQ
Which is better for racing, Claris or Tiagra?
The Tiagra is better for racing, given the smoother gear shifts and overall lighter construction.
Who would win in a Shimano Claris vs. Sora vs. Tiagra vs. 105 comparison?
In a race with all other factors being the same, including the skill level of the cyclist, the Shimano 105 would probably win, given it's designed for the best performance out of these options. However, this doesn't necessarily mean it wins the comparison.
Each option would work great for a different buyer. For a beginner, for instance, getting the Shimano Claris makes the most sense as it will leave you more funds for a better bike frame, tires, etc., and you can upgrade the groupset later. In the meantime, the Claris' performance should be perfectly okay.
Final Thoughts
In the Shimano Claris vs. Tiagra comparison, both options are quite decent, and there's no reason not to get one or the other. If you have the money, getting the Tiagra may allow you to skip an upgrade level in the long term, especially if you eventually plan on buying a pro groupset.
The Shimano Claris is perfectly acceptable if you're a casual rider or a beginner who doesn't want to commit most of your funds to a single groupset. The only major downsides are that more experienced riders will likely feel that gear shifts aren't as smooth, and the whole groupset weighs slightly more.
References
1.
REACH ADJUST | SHIMANO BIKE COMPONENT
Brake lever is equipped with a reach adjust mechanism. The distance from handlebar grip to lever can be adjusted to suit any hand size, type of riding and individual rider preferences.