About us
BikeTheSites has been a trusted resource for bicycling information since 1997. Gary and Lisa Oelsner, two biking enthusiasts, started the website as a way to share their knowledge and skills with others. Gary and Lisa made a great contribution to the development of this project; not only did they create how-to articles from tips for beginners to advice for pro cyclists, but also provided their readers with in-detail bike trail maps and pics from their own tours. The website has evolved over the years, and in 2003 the first bike rent advertisements were published. Stephen Marks is now the head of BikeTheSites.com, and he continues to provide valuable information and resources for cyclists of all levels.
Whether you are a beginner just getting into cycling or an experienced rider looking for new tips and tricks, BikeTheSites.com has something to offer you. Our website is constantly updated with the latest news and information about biking, including product reviews, how-to guides, and event listings. We also have a comprehensive directory of cycling clubs and organizations, so you can find others who share your passion for biking.
Our mission
When we just started our project – first as a biking tour company, then as a bike rental service, we realized how many people have no idea what bike types exist, let alone which to choose in their case and what additional gear they need. The business itself was going well. But over time, we realized that our clients had the same questions again and again: "What type of bikes do you offer?", "Do you have any kids' bikes?" and so forth. That's when we decided to make our website bike-specific, so that fellow cyclists could find all the information they need about different bikes in one place. That's was the time we decided on changing the main purpose of our project.
Bicycles are a fun and healthy way to get around, but they can also be expensive. That's why it's important to make sure you're choosing the right one and taking care of it properly. Our website is dedicated to helping you do just that. We provide information on how to choose the ideal bicycle, what accessories you need, and how to take care of it.
They Write For Us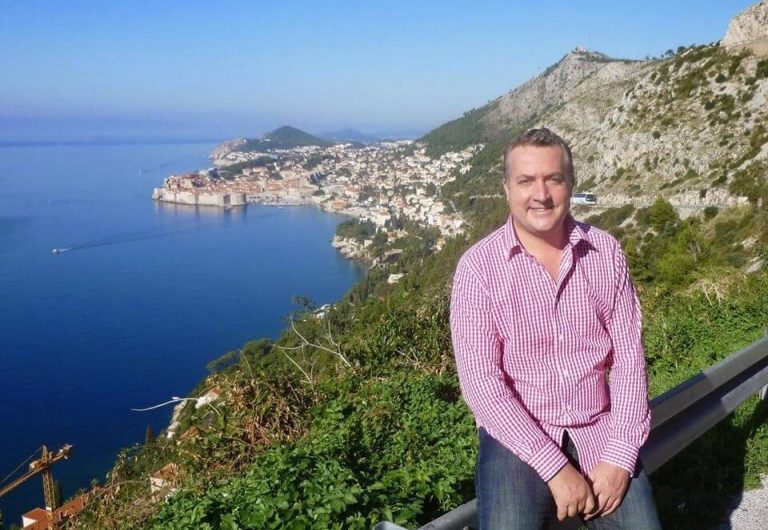 Rupert Diggins
Author
Hi I'm Rupert, the UK based founder of
Just One For The Road
, a travel blog that showcases some of the best outdoor experiences and destinations on the planet. With a focus on sustainability, sport, nature, conservation and wildlife I am delighted to be working alongside Bike The Sites and sharing our common love of fitness combined with our precious countryside. Enjoy the ride!
We also have a blog where we post tips and tricks on how to get the most out of your bike. Whether you're a beginner or a seasoned cyclist, we have something for you.
Our Editorial Process
This is how we make our articles. There are many principles, tools, and sources of information involved, so if you're interested in more details, be sure to read about our process below.
The Outline
First, we decide on the topic of the article. Then, using the Socratic triad, we come up with three or four main points that will be included in our piece. Our experienced writers do their best to research them thoroughly and include only relevant facts and tips.
The Research
After the outline is complete, our writers do their research. This includes finding sources of information, such as scientific studies, personal experiences, and expert insights (after all, we've a pro cyclist on our team).
Customer Feedback Analysis
We also take customer feedback into account when creating our review articles. We constantly monitor comments and reviews to see what our readers are interested in and what they want more of.
Product Tests
Finally, we also conduct product tests. This allows us to form an unbiased opinion on the products and provide valuable information to our readers.
The Writing
We always try to make our articles easy to read and understand. Our writers use a casual, friendly tone of voice and avoid complex terms whenever possible. We also break down long paragraphs into manageable chunks, add images, and use headings and subheadings to make the article structure clear.
The Editing
Our final stage of the editorial process is editing. Our experienced editors work their way through each article thoroughly, checking for mistakes and typos as well as style and grammar issues. Once they're done, the article should be ready to go live!
Our History
1997
the site is founded by Gary and Lisa Oelsner
2003
the first ads for bike rental in Washington are posted on the site
2006
the site offers more than 100 bikes to choose from
2008
the website is redesigned. It becomes more aesthetically appealing and user-friendly
2010
we've opened additional bike rentals in Chicago, Miami, New York City, and San Francisco
2012
the overall number of our bikes reaches 1,000
2016
the first used bike is sold
2020
we've started to consult on how to choose a bike and other useful tips
Careers
We're always looking to expand our team, so if you've got relevant experience, we'd love to hear from you! To apply for any of the positions listed below, send your CV and a cover letter to contact [at] bikethesites.com.
Expert Writer
We're looking for experienced writers who can deliver high-quality content on a regular basis. You'll need to have a solid understanding of all things cycling-related, whether you're an expert cyclist yourself or not.
Advertising Representative
Do you have experience in sales? Are you confident and self-driven? This position might be perfect for you. You will be responsible for increasing the revenue of our website by contacting potential buyers or businesses and creating partnerships with them.
Editor
Do you love to proofread and edit texts? We're looking for a professional editor who can make our articles clear, easy-to-understand, and typo-free. You will also need to have an extensive knowledge of the English language and be capable of using it correctly at all times.
SEO Specialist
We're constantly looking for ways to improve our website's ranking in search engines. If you have experience in SEO and are interested in joining our team, we'd love to hear from you!
Contact Us
If you have any questions or comments, don't hesitate to contact us via contact [at] bikethesites.com. We'll be happy to help!
Location
Our primary office is in The Old Post Office Pavilion – Rear Plaza, 1100 Pennsylvania Ave., NW, Washington, DC 20004, United States and is not open to the public.