Whether you've bought a new bike or you're maintaining your existing cycle, ensuring you have the best groupsets is crucial for maximum performance. Any experienced rider will tell you it's the one aspect of your bike that will require continuous care and maintenance.
Essentially groupsets are the circuits and components that move your bike forward and stop it when necessary. A quality groupset is generally compromised of the gears, brakes, cranks, chainrings, chain, cassette (rear cogs), derailleurs, and shifters. But, this list can vary, depending on brand and growing diversity in road groupsets.
It's important to note that some brands are considerably better than others. Shimano Sora vs. Tiagra are two of the more popular comparisons to consider. But is one better than the other? Does your groupset influence your bike's performance? Read on to find out!
Why You Should Upgrade Your Groupset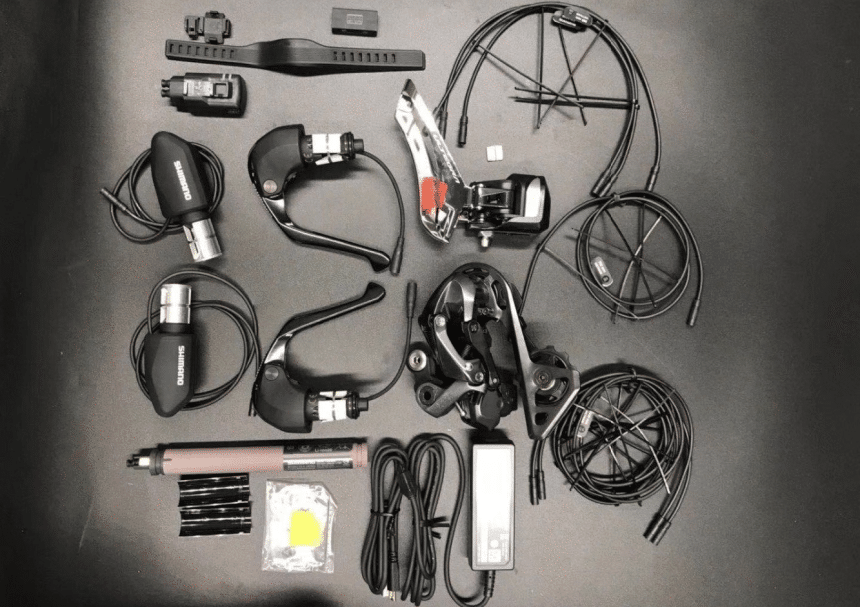 There are several plausible reasons to consider upgrading your groupsets. As your road racing/cycling skills improve, you'll want to improve the aspects that can give you an edge. Some of the more prominent reasons to upgrade include the following:
Upgrade your performance: Minor differences between entry-level and high-end groupsets can provide riders with crisper, lighter, and even more precise gear shifting. Ultimately this improves and sometimes even increases performance.
Reduce bike weight: Upgrading certain components can shed some weight off your bike. While these small upgrades might not make a significant difference to your bike's total weight, even a 5% reduction could benefit performance levels.
Keep your bike updated: Road groupsets have evolved considerably in recent years. Changes from 10-to-11 speed transmissions and the inclusion of electronics have changed the sport. Additionally, it has become easier to replace an entire groupset than to find replacement parts for the individual components.
General wear and tear: Riders who ride regularly or practice for road races or other sport races will undoubtedly put a lot of wear on groupset components. Aside from that, riding conditions will also affect the intended lifespan of these components. At some point, you'll have to replace some components. You might as well upgrade to a better option.
Quick Overview Table
If you're replacing or upgrading your groupsets, it's important to know what you want to achieve. That way, you'll be able to select the right option. Both Tiagra and Sora are from the well-known Shimano brand. For the most part, even the brand's cheapest components are quite decent, making it a well-respected brand.
As one of the top three component manufacturers, you're most certainly guaranteed well-made and well-priced groupsets. A quick comparison of these two options will give you an idea of the key specs.
Features
Shimano ST-R3000 Sora
Shimano Tiagra ST-4700
Clamp band
23.8 – 24.2 mm
23.8 – 24.2 mm
Reach adjust
Screw
Screw
Rear speeds
9
10
Laver type
Dual control
Dual control
VIEW ON AMAZON
VIEW ON AMAZON