There are certain milestones that are truly incredible to experience as a parent and one of these is when you child no longer needs training wheels on their bike. However, just because they are ready to take the next step doesn't mean you necessarily are. If your child is itching for their independence but you're not quite sure how to take off training wheels, we'll break down everything you need to know for the task. While it can look a bit complicated, we'll walk you through the steps so your little one can get out and peddle to their heart's content.
Removing Training Wheels
Some bikes come with training wheels while others will need you to purchase them for your child. If you are just starting out and want to encourage your child to ride, even with training wheels, a good set to purchase are these Bicycle Training Wheels. They feature multicolor LEDs and really make a statement. They are easy to add to a bike and remove, so you can use them for your other children and their bikes.
Tools you'll need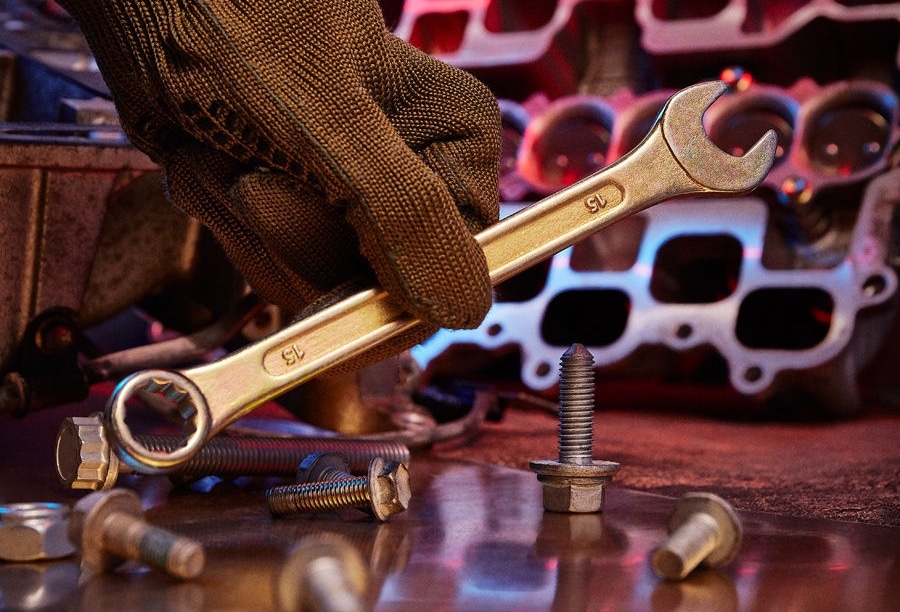 Hot to take training wheels off is relatively simple and all you will need is a 15 mm wrench, a bit of time, and maybe some patience.
Step 1
Make sure your child is ready to try without training wheels. Remember that there is no set age at when kids make the transition. Some may be able to go right into a regular bike at the age of three while others can take a bit longer.
There is also a new, in-between bike that you may want to consider. Balance bikes are small in size and don't have any peddles. Instead, kids use their feet to propel themselves and over time, they learn to keep their feet up as they glide and balance. You can purchase metal balance bikes and even wooden balance bikes, and they come in fun, trendy colors and designs.
If your child is struggling to make the transition, a balance bike can teach them how to balance on a bike so that it isn't as overwhelming once the training wheels come off their larger bike.
Step 2
Safety is always the first priority when it comes to bike riding. If your child already has a bike with training wheels, or even a balance bike, then they should already have a bike helmet. However, children grow quickly and they may need a larger helmet that fits their growing head. Transitioning away from training wheels is a good time to check the fit of their helmet.
Not many parents like to purchase toys for their kids that they will quickly outgrow, and you may be tempted to purchase a larger bike that your child will grow into, and then attach your own set of training wheels to it.
However, if your child's bike is too big for them when you remove the training wheels, they may simply not be able to sit on it in a safe manner. Starting with a 14-inch bike is a good start, and from there you can transition to a larger bike. If you are worried about the cost of constantly purchasing new bikes, ask around the neighborhood or look for online bike swaps.
Step 3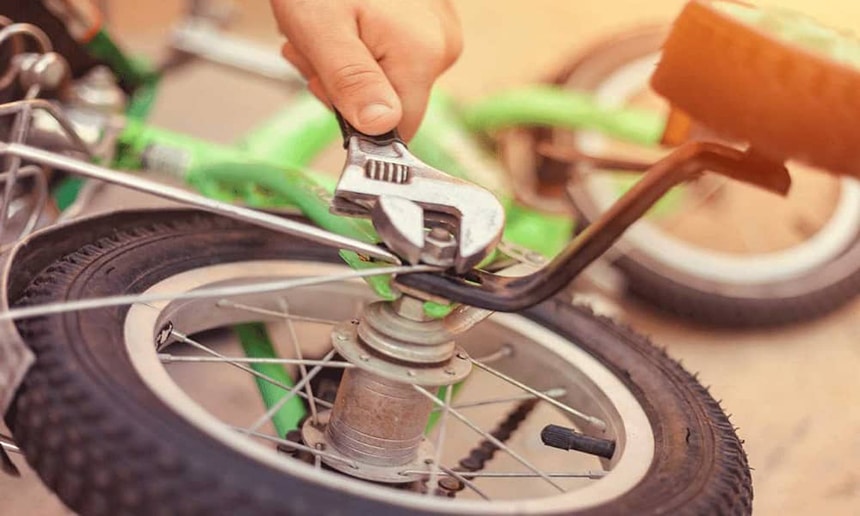 Take a look at your child's bike and locate the training wheels. On the side of the wheel, in training wheel, there should be a nut that holds the device to the main frame of the wheel. This is usually located in the middle of the bike's actual wheel.
Using a wrench, turn the nut counter-clockwise to loosen it. You will want to remove this nut as well as the washer.
Step 4
Here's where it can get a bit tricky. As you remove the outer nut, you don't want to actually loosen the inner nut. If you do, you can fix the situation but it will result in a lot more steps than you have originally planned.
Step 5
Once the outer nut and washer are removed, you can then simply slide off the training wheel. Finally, replace the outer nut and washer and turn everything in a clockwise motion to secure all the parts together.
How to take training wheels off Huffy Rock It bike
There are some pretty cool bikes out there, including the Huffy Rock It, which features bold graphics and incredibly easy assembly. While it doesn't include training wheels, you can easily put them on and as for removing the training wheels, just follow the steps above or watch the following video:
When to Take Training Wheels off
Bike riding is an amazing activity for kids. Not only is it fun but it gets them moving and keeps them healthy Trusted Source The benefits of cycling for children and families Why cycling is good for families and children and advice on the best time to start enjoying the benefits of cycling as a family. www.sustrans.org.uk . The more positive you can be about bike riding and removing training wheels, the more likely your child will want to engage in the activity.
Prep kids first
Kids should be in control of their milestones, so listen to your kids and they will tell you when they are ready to remove the training wheels Trusted Source Kids and Bicycle Safety Bicycle riding is fun, healthy, and a great way to be independent. one.nhtsa.gov . While you can encourage them in this step, don't push them.
Teach to balance
As we mentioned earlier, a balance bike is a great way to start practicing for the removal of training wheels. In fact, some kids don't even use training wheel and instead transition from a balance bike right to a standard bike.

Teach to mount on and off
Your child might be worried about the whole process of bike riding, so show them the different steps they can take. While we might take the whole process for granted, they are learning it for the very first time.
Larger bikes can be a bit tricky, especially if you start with a 16-inch bike. Show your child how to angle the bike and how to propel themselves with the pedals.
Choose open area
Finally, to make the whole process be as smooth as possible, set your child up for success. Go to an empty parking lot where they can't crash into anything. You may want to get your child a set of elbow and knee pads but this is not necessary.
Final Thoughts
Children are capable of some amazing things and seeing your kid ride on a bike for the first time is pretty incredible. To help them out, stay calm and don't push them. All kids learn at different rates and there is no right time to transition to a bike with no training wheels. When they are ready, show them the mechanics of balancing and bring them to an area where there are not obstacles. As for how to take off training wheels, all you will need is a wrench and you are good to go.